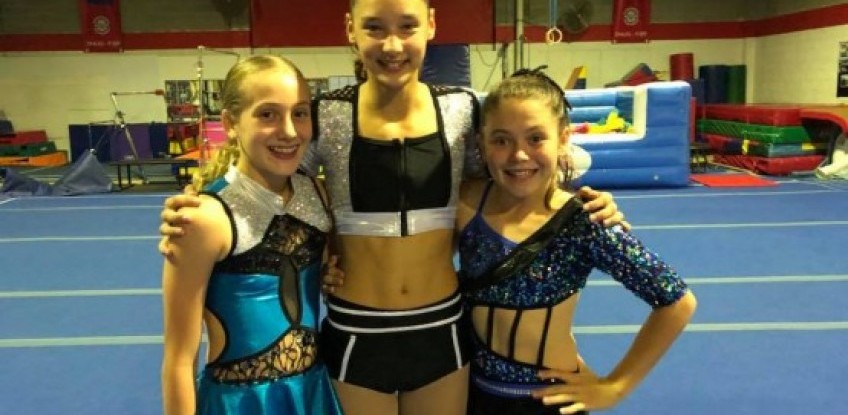 12-13 years Solo Dress Rehearsal
04 May, 2018
Posted By : Kristel Suess
Comments : 0
Well done to our amazing 12-13 year old soloists for a fabulous dress rehearsal on May 4th.

All three girls are performing a brand new solo this year and it is incredible to see it come together in costume for the first time.

Being a Performance soloist is the highest level of achievement for a Performance Team gymnast. It takes an incredible amount of skill, technique, fitness and stage presence to be able to compete a solo in competition. We are very proud of Arowen, Madie and Eloise for all they are achieving and we can't wait to see the routines on stage!
Tags
Acro Solo | Acrobatics Solo | Costume Glitz | Dress Rehearsal | Gymnastics Solo | Solo