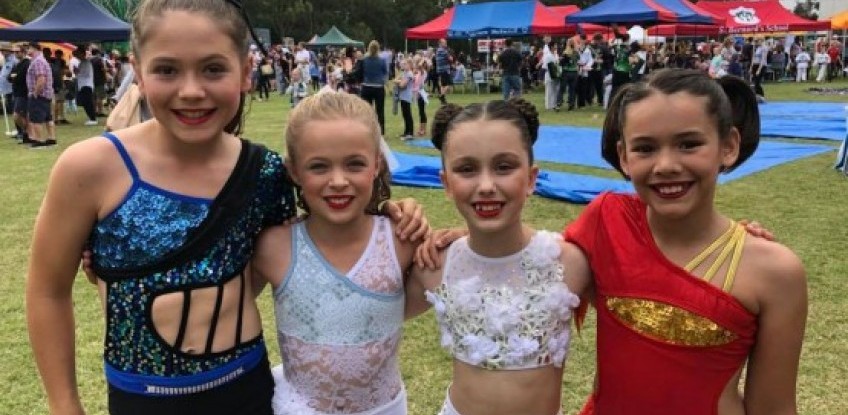 St Anges Fete display
07 Jun, 2018
Posted By : Kristel Suess
Comments : 0
What a fun day it was on Sunday May 27th, as we adventured to the St Agnes School fete in Mount Gravatt.

Performance Team soloists Sofia H, Olivia W, Caitlin M and Arowen V performed their solos on stage at the fete to a large audience, including lots of our own wonderful Club Dynamite kids!

For all four girls, it was their very first time performing a solo on stage outside the gym, and we are so proud of how well they performed and executed their skills, what a great lead up to their first competition in June!

A huge thank you to St Agnes for giving us this wonderful opportunity!
Tags
Acro Solo | Gymnastics Display | Gymnastics Performance | St Agnes Fete | St Angnes