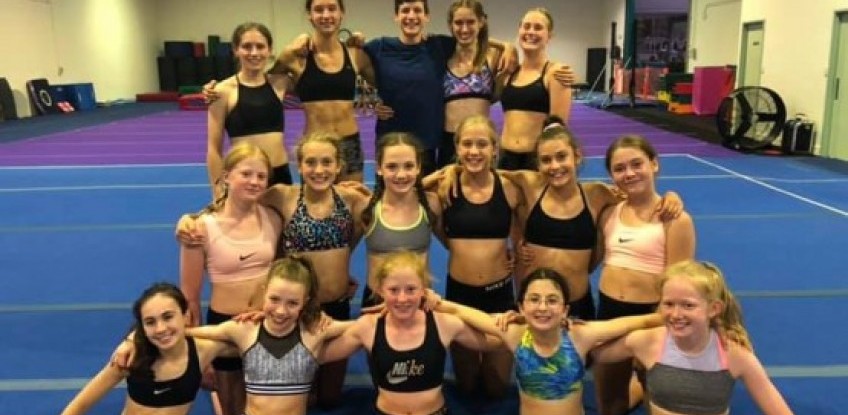 2019 Senior Performance Team
16 Feb, 2019
Posted By : Kristel Suess
Comments : 0
Meet our 2019 Senior Performance Team!

These amazing gymnasts range from 11-21 years of age and from Level 5 to Level 9 in Gymnastics. Our Senior Team are our most experienced performers and competitors, bringing to the stage an amazing level of skill, technique, team work and stage presence, with all team members have 3-10 years of performance experience.

Our Performance Team represent Club Dynamite in a variety of competitions and performances throughout South East QLD, and have earned themselves a reputation for excellence everywhere they go.

Team members- Lisa, Tom, Sophie, Erin, Katerina, Eloise, Sienna, Olivia, Rosie, Madie, Arowen, Tessa, Charlotte, Anna, Bella and Mikayla.
Tags
Acro | Acrobatics | Gymnastics Team | Open Eisteddfod Team | Performance | Senior Gymnastics Team | Senior Performance Team