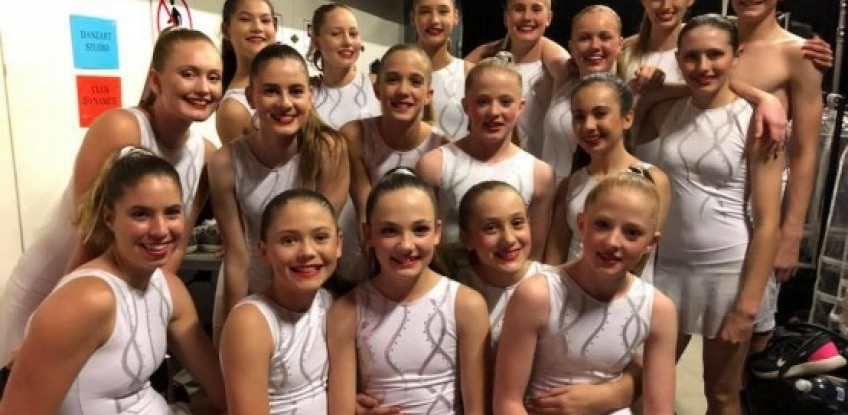 Ipswich eisteddfod 2018 Open groups
10 Jun, 2018
Posted By : Kristel Suess
Comments : 0
Congratulations to our Senior Performance Team for their incredible performances at the Ipswich eisteddfod on Sunday June 10th.

The Team of Club Dynamite gymnasts range from 12-20 years of age, they performed two routines in the open age acrobatics groups division at the Ipswich Civic Centre on Sunday.

The gymnasts achieved an amazing score of 95% for their first routine and 96% for their second routine, as well as flawless reports for both, winning both 2nd and 3rd place in the prestigious competition!

What a great opening to their competition season, we can't wait to see the Junior Team take to the stage next weekend to contest the 12 years and under age division.
Tags
Acrobatics Team | Gymanstics Team | Ijdes 2018 | Ipswich Eisteddfod | Open Acro | Open Acrobatics | Queensland Gymnasts | Sylviap