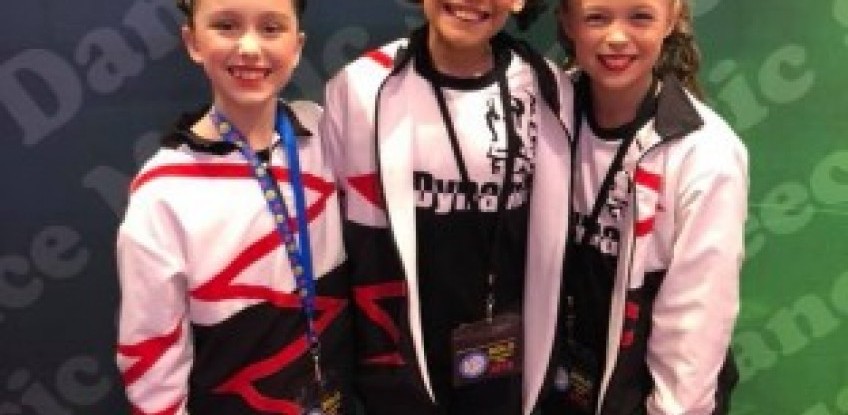 Ipswich Junior solos
27 Jun, 2018
Posted By : Kristel Suess
Comments : 0
Congratulations to Olivia W, Sofia H and Caitlin M for their fabulous solo performances at the Ipswich eisteddfod on June 27th.

For all three girls it was their very first time competing a solo. They wowed the judges and the audience with their incredible strength, control and amazing tumbling skills at the Ipswich Civic Centre.

The girls competed in the 10 years and under acrobatics solos division, at the Ipswich eisteddfod. It was a huge division with many incredibly talented performers.

Olivia W won 2nd place in the tough division, which is an incredible accomplishment for her first solo competition. Sofia was awarded Very Highly Commended (4th place) and all 3 girls achieved an honours scoring for earning over 80% for their routines!
Tags
10 Years Solos | Acro Solo | Acrobatics Solo | Ipswich Eisteddfod