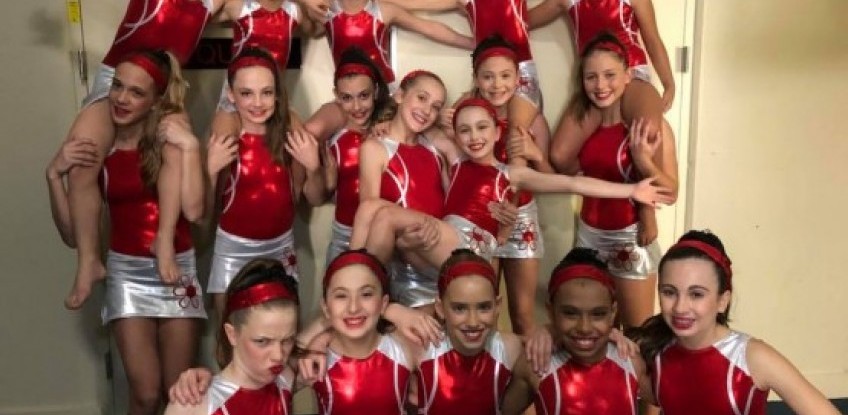 Get the beat 2018
01 Jul, 2018
Posted By : Kristel Suess
Comments : 0
Saturday June 30th was a huge day for our Performance teams! Our teams competed 6 incredible routines at the Get the beat Sunshine Coast championships. It was an awesome experience to have our Junior and Senior teams compete on the same day throughout the afternoon, cheering each other on and bonding!

The afternoon began with the 12 years and under acrobatics groups division. Our Junior Team competed two routines "Grease" and "Wicked". Beating out some tough competition to take both 1st and 2nd place in the section!

Next up our Senior team unveiled a brand new routines - I hope I get it, in the Open age Musical Theare division. The team took 2nd place in the section with a fun and crowd pleasimh routine.

This was followed by our junior team unveiling their brand new routine - The smell of rebellion, in the 12 years and under Musical Theatre division. They had us in stitches with their comical twist to the popular piece from the musical Matilda and took home 1st place in the section.

We finished off the evening with the Open age acrobatics division. Our Senior Team competed two routines "Newsies" and "I lived". They absolutely wowed the audience with their spectacular tumbling skills and were awarded both 3rd and 4th place in the section.

A big thank you to all our wonderful gymnasts and parents for helping to make the event such an incredible success!
Tags
Acro Grouos | Acrobatics Groups | Get The Beat | Gymfest | Gymnastics Gala | Musical Theatre | Sunshine Coast | Team Gym