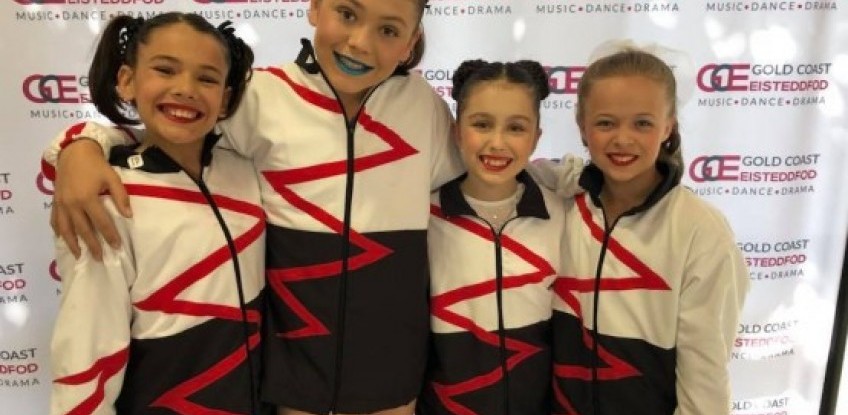 2018 Gold Coast eisteddfod - Solos, Duos & Trios
23 Aug, 2018
Posted By : Kristel Suess
Comments : 0
Congratulations to all of our amazing Solo, Duo and Trio competitors for your fabulous results at the Gold Coast eisteddfod. This is the toughest competition we do each year and all 9 of our routines were awarded a place at the prestigious competition!

Solo competition began at the Albert Waterways Community Centre on Wednesday August 22nd with 13-20 Years Acrobatics Solo division. Madison M and Eloise T took to the stage to show their skills that afternoon. Both girls stepped up their standard for the challenging competition and both tied for Highly Commended - 5th place. Well done girls.

The evening followed with our duo and trio competitors. All the girls did an amazing job, with the following placing.
Madison M, Arowen V & Mikayla P - 3rd Place
Seinna T, Olivia T & Rosie S - Very Highly Commended (4th place)
Katerina E & Eloise T - Highly Commended 5th place

On Thursday morning, our junior soloists hit the stage in the 12 years and under division. There were so many competitors it was split into two seperate divisions. The competition was some of the highest standard we have seen for this age group.

Sofia H & Caitlin M both amazed us in the first section to tie for Very Highly Commended - 4th Place.

The girls just shone in the 2nd section with Arowen V place 3rd, and Olivia Placing Very Highly Commended - 4th.

Great work everyone!
Tags
Acro Duo | Acro Solo | Acro Trio | Acrobatics | Gold Coast Eisteddfod | Gymnastics Competition | Gymnastics Duo | Gymnastics Solo | Gymnastics Trios