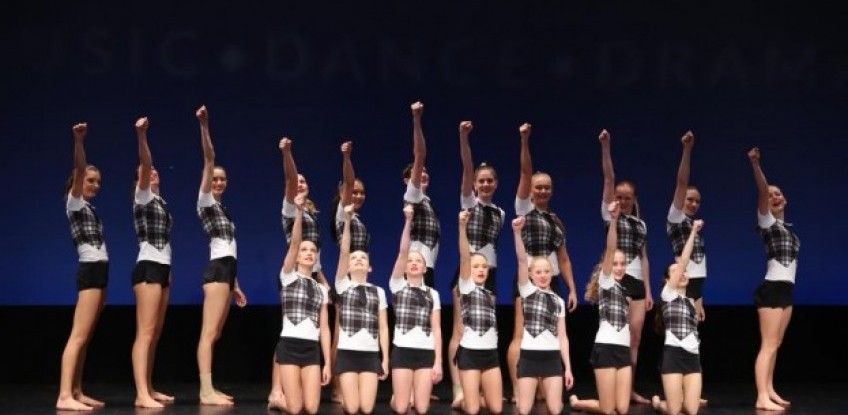 Gold Coast eisteddfod Senior groups
16 Aug, 2018
Posted By : Kristel Suess
Comments : 0
Congratulations to our amazing Senior Performance Team for their incredible performances at the Gold Coast eisteddfod on Sunday August 19th.

The Gold Coast eisteddfod is the largest competition of the arts in the Southern Hemisphere, attracting tens of thousands of competitors. Our team competed in the Open age acrobatics groups division, judges and event coordinators hailed it to be the highest standard of competition they have ever seen in Australia!

Our team were awarded Very Highly Commended (4th place) in the tough competition for their fabulous opening routine! With both routines being awarded the prestigious honours score.

The team were photographed and interviewed by the Gold Coast bulletin, with several photos of Club Dynamite gymnasts preparing and performing featuring in the newspaper the following day!
Tags
Display Gymnastics | Gold Coast | Gold Coast Eisteddfod | Gymnastics For All | Performance Team | Team Gym