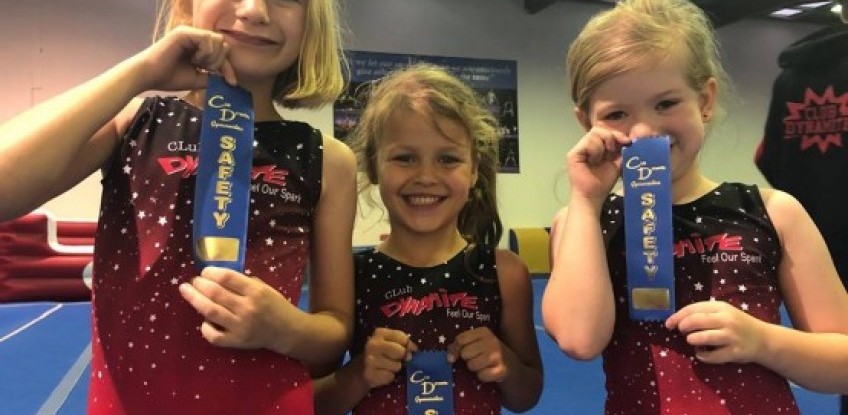 Safe Gymnastics week 2019
01 May, 2019
Posted By : Kristel Suess
Comments : 0
This week is safe gymnastics week for all of our Gymstar kids!

The gymnasts will be practicing safe landing and falling technique and learning key safety elements for all of their apparatus. In any sports and physical activities it is so important for kids to understand how to land and fall without hurting themselves, the skills the kids will be learning will not just be useful in gymnastics but in all their sports and active play.

The Gymstar kids will receive their safety ribbon for completing all the safety training and requirements. Our Bronze and Junior Bronze gymnasts completed their safety training earlier in the year, and our Junior Boys will also complete safety training in a few weeks.
Tags
Kids Safe | Safe Gymnastics | Safety | Safety Week