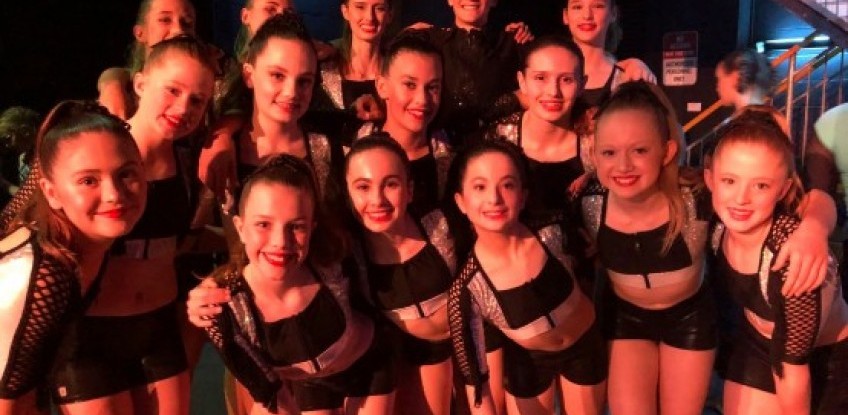 Ipswich Eisteddfod 2019 Seniors
17 Jun, 2019
Posted By : Kristel Suess
Comments : 0
Congratulations to our Senior Performance Team for an awesome start to their 2019 competition season at the Ipswich Eisteddfod in June 16th.

Our Team made up of gymnasts from 11-21 years of age, hit the stage with a bang impressing the audience and judges with their high level of gymnastics skills and were praised for the impressive difficulty level of their tumbling.

The team took home 3rd place in the Open Age Acrobatics groups section. The competition was fantastic with one of the largest and highest standard divisions we have seen to date. Well done to our team.

We can't wait to see both our Junior and Senior Teams in action this Sunday at their 2nd competition for the year - The Starbound Entertainers Festival.
Tags
Acro | Acrobatics | Back Handspring | Gymnastics | Gymnastics Team | Ipswich Eisteddfod | Open Acrobatics | Tumbling