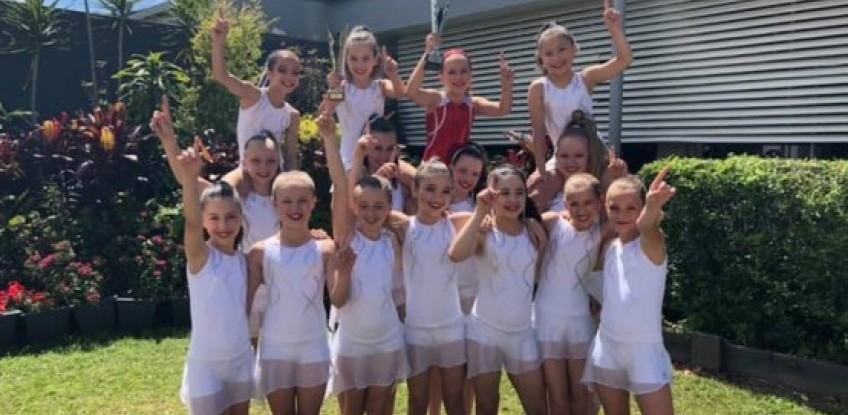 Junior Performance Team undefeated 2019
22 Sep, 2019
Posted By : Kristel Suess
Comments : 0
Congratulations to our amazing Junior Performance Team for an undefeated competition season for 2019!

Our talented Junior Performance Team completed their 4th and final competition for the year at the Noosa eisteddfod over the weekend, winning 1st place in the 12 years and under Acrobatics division.

This team have competed in 4 different eisteddfods throughout the year taking 1st place at The Ipswich eisteddfod, The Starbound entertainers fesitaval, the Gold Coast eisteddfod and the Noosa eisteddfod rendering them undefeated for the entire 2019 competition season!!!

This team of Club Dynamite gymnasts range from 8-12 years of age, and from Level 4-8 in Gymnastics. They all began in our MiniMites or Gymstar programs as little ones working up through the levels to attain an awesome standard of gymnastics skill and performance ability at such a young age!

We are very proud of the hard work, commitment and dedication each one of them shows at all times to their gymnastics training. The team are now preparing to perform at the Gymnastics QLD Gymfest and you will be able to see their award winning routines at the 2019 Showcase on November 8th.
Tags
Best Gymnasts | Gym Qld | Gymnastics Qld | Gymnastics Team | Top Gymnastics Club | Undefeated Gymnasts | Winning Gymnastics