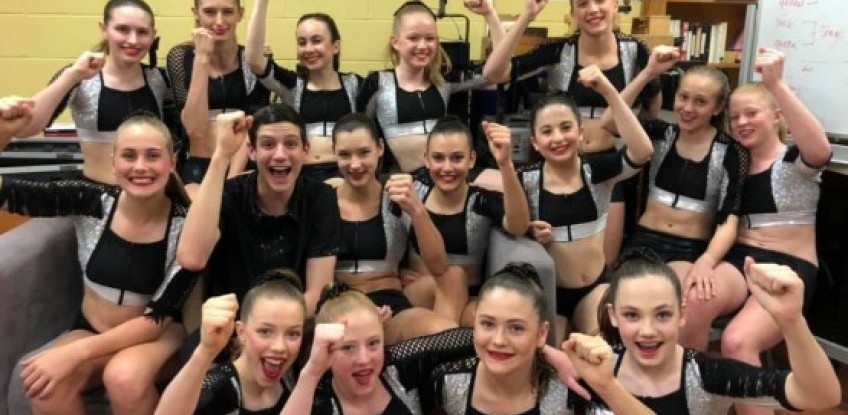 Noosa eisteddfod 2019
22 Sep, 2019
Posted By : Kristel Suess
Comments : 0
Congratulations to our Performance Teams for an amazing weekend at the Noosa eisteddfod on September 21st and 22nd! The team travelled up to Noosa early Saturday morning ready to kick off the morning session with the 12 years and under Acrobatics groups section.

Our Junior Team competed two routines in the section, winning both 1st and 2nd place in the event.

In the afternoon our Senior Team came to contest to the Open Age Acrobatics division, winning 1st place in the prestigious division with one of the best renditions of their "greatest show" routine that we have seen so far this year!

We returned Sunday morning to contest the 14 years and under Acrobatics division, a securing another 1st place in this division made it a clean sweep for Clib Dynamite.

We are super proud of all of our wonderful gymansts for their hard work and dedication. All showed an incredible level of skill and professionalism on stage and off.

Now our teams are preparing to perform in the Gymnastics QLD Gymfest in October. You will be able to see their award winning routines at the Club Dynamite Showcase in November.
Tags
1st Place Gymnasts | Gymnastics Team | Noosa Eisteddfod | Top Gymnastics Team | Top Gymnasts | Winning Gymnasts