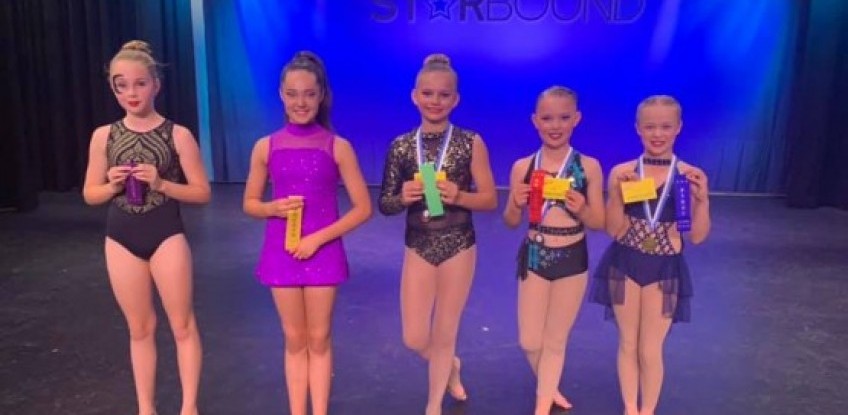 Starbound 3 2019
24 Sep, 2019
Posted By : Kristel Suess
Comments : 0
On Tuesday September 24th we trekked to the Gold Coast to compete in the Starbound Entertainers festival at the Nerang Bicentennial Centre.

Olivia Wilson represented Club Dynamite in the 10 years and under Acrobatics Solos division, putting in a stellar performance and taking 1st place in the event.

Olivia has worked extremely hard on her solo this year, and continues to grow and progress each time she competes. The competition included seasoned competitions from all over South East QLD, coming together to vie for the title.

Olivia, along with her teammate Sofia are now busy preparing for National Championship at the Caloundra events Centre on Thursday!
Tags
Acro Solo | Acrobatics Solo | Coorparoo Gymnast | Coorparoo Gymnastics | Coorparoo Kids | Gymnastics Champion | Starbound | Starbound Entertainers | Starbound Entertainers Festival