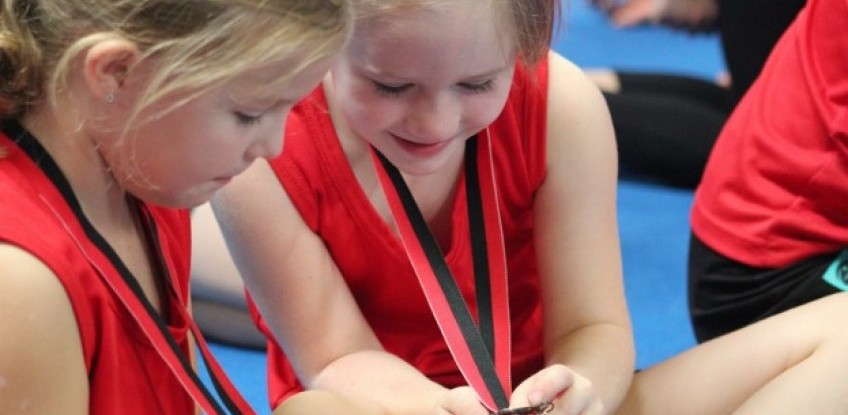 2017 Club Competition
21 Apr, 2017
Posted By : Kristel Suess
Comments : 0
Our 2017 Club competition will be held at Club Dynamite on Sunday May 21st.

This event is open to all gymnasts in Gymstar, WAG & Advanced WAG/Gold. Gymnasts perform routines on each apparatus for friends and family to showcase many of the skills they have been working on so far this year. All participants recieve a gold medal!

There will be displays from our Performance Teams and Advanced gymnasts!

Session 1 - 9:00-10:30AM - Monday Gymstar, Wednesday Gymstar & Monday WAG
Session 2 - 11:00-12:30PM - Tuesday Gymstar, Tuesday WAG & Wednesday WAG
Session 3 - 1:00-2:30PM - Thursday Gymstar, Friday Gymstar & Thursday WAG
Session 4 - 3:00-4:30PM - Saturday Gymstar & Saturday WAG

Advanced WAG, Gold and Performance Team gymnasts see Kristel for your session times.

Entry fee is $20, to enter send us an email with your child's name, class and the session they will be performing in.

Spectator entry is free of charge.
Tags
Club Comp | Club Competition