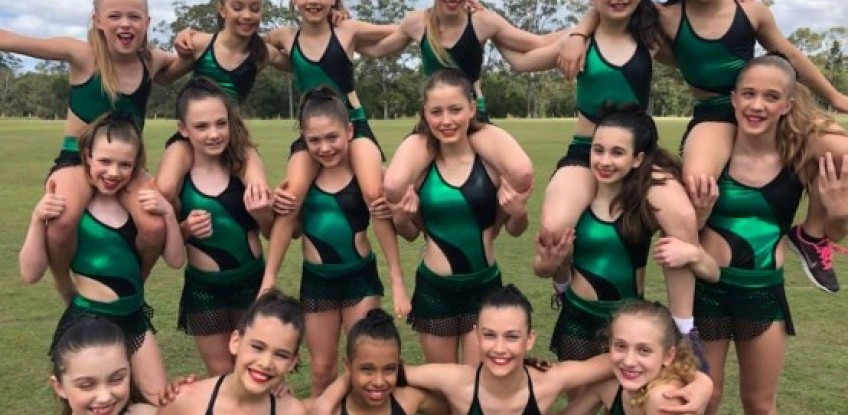 Noosa eisteddfod groups 2018
24 Sep, 2018
Posted By : Kristel Suess
Comments : 0
What amazing weekend we had on September 22nd and 23rd at the Noosa eisteddfod! It was our final group competition for the year, and all team members brought their A game for an amazing end to the competition season!

The weekend kicked off on Saturday with our Junior Team taking to the stage in the 12 years and under acrobatics section, The girls pulled off an almost flawless rendition of their "Wicked" routine to take home 1st place in the tough division, they also picked up 2 x Very Highly Commended awards for their 2nd acro routine and their novelty routine! We were incredibly impressed with their team work, stage presence. Technique and sky high tumbling skills!

On Sunday it was time for the Senior team to shine. An unexpected emergency in the morning left them without 3 of their team mates and all routines had to be totally redone, just moments before going on stage. But the team just took in in their stride and pulled off 3 almost flawless routines! They won both 1st and 2nd
place in the Open age acrobatics division (we entered 2 routines in the same division) as well as 2nd place in the Open Novelty section.

Congratulations to all of our amazing team members for an incredible competition and an incredible competition season!
Tags
1st Place Acrobatics | 1st Place Gymnastics | Acro Team | Acrobatics Groups | Gymnastics Team | Noosa Eisteddfod | Noosa Spring Dance Fesitval | Winning Gymnasts