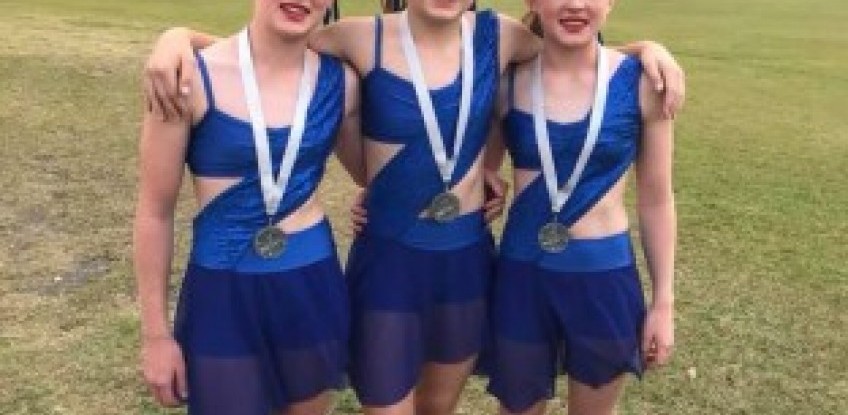 Noosa eisteddfod solos/duos/trios 2018
01 Oct, 2018
Posted By : Kristel Suess
Comments : 0
Congratulations to all of our amazing Solo, Duo and Trio competitors for their fabulous results at the Noosa eisteddfod. We are extremely proud of the work that these gymnasts have put into developing their skills and they all really shone on the Noosa stage during the September school holidays.

Solo competition kicked off on Tuesday September 25th, with the 10 years and under solo division. The division was both large and highly competitive and was contested by our three junior soloists Olivia W, Sofia H and Caitlin M. Despite the very tough competition our gymnasts managed to achieve an outstanding result in the section with Sofia H winning 4rd place and Caitlin M winning 4th.

Wednesday saw Madie M contest the 12 years and under solo division, again a very tough section and Madie put on her best performance so far for 2018!

We concluded the Noosa competition on Thursday September 27th with the 14 years and under sections. Congratulations to Eloise T for winning 1st place in the 14 yrs solo division, and for Eloise T and Katerina E for winning 1st place in the 14 years and under duos and trios, followed in a close 2nd by Sienna T, Olivia T and Rosie S in 2nd place.

Well done to all the performers, you have done yourselves and Club Dynamite proud!
Tags
Acro Duo | Acro Solo | Acro Trio | Acrobatics Solo | Gymnastics Solo | Noosa Eisteddfod | Noosa Spring Dance Festival | Top Gymnasts | Winning Gymnasts