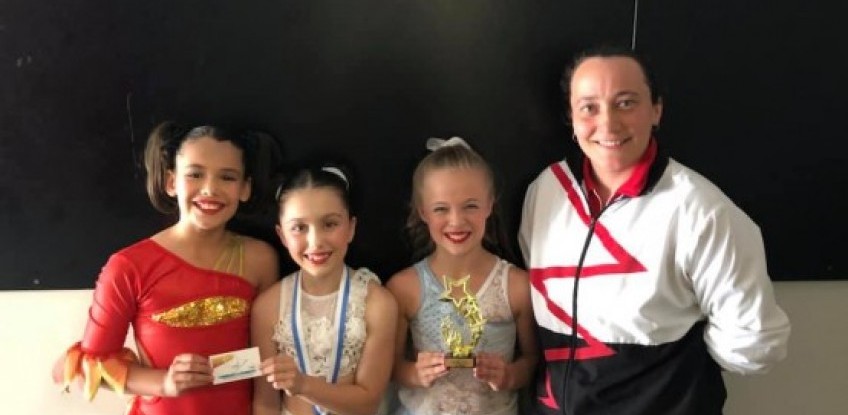 Starbound Solos September 2018
02 Oct, 2018
Posted By : Kristel Suess
Comments : 0
Congratulations to our 10 years and under soloists for an incredible competition at Starbound on September 28th. Our three junior solo competitors - Olivia W, Sofia H and Caitlin M travelled down to the Gold Coast to contest the 10 years and under acrobatics solo section at the Nerang Bicentennial Centre.

All three girls put on an incredible performance, and took home a placing in the section!
1st place - Olivia W
2nd place - Sofia H
4th place - Caitlin M

Sofia and Olivia were then invited to compete in the winners or winners divisions. In this section the winners of all junior sections from all styles of performing arts are invited to compete against each other! Both girls were phenomenal tying to take home 4th place for the entire competition. This is a massive achievement considering both girls are 1st year soloist!
Tags
1st Place Gymnastics | Acro Solo | Acrobatics Solo | Amazing Gymansts | Gymnastics Routine | Gymnastics Solo | Starbound | Starbound Entertainers | Winners Section | Winning Gymnastics | Winning Solo