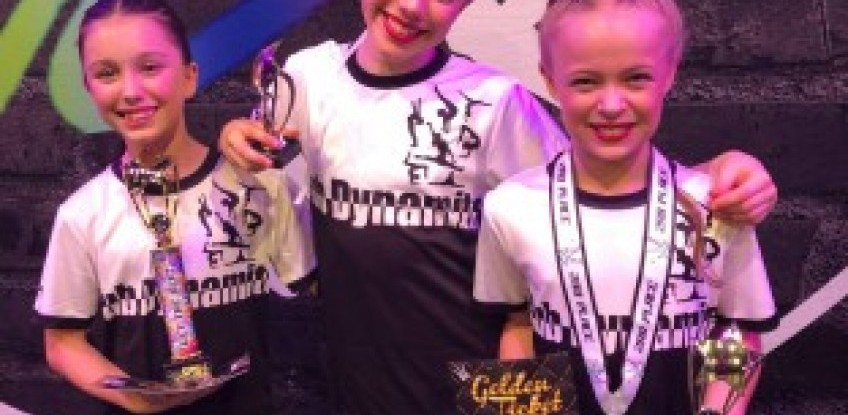 Get The Beat 2019
08 Apr, 2019
Posted By : Kristel Suess
Comments : 0
Congratulations to our amazing solo and duo competitors for a fabulous competition. April 8th marked our very first competition for 2019!

Our elite competitors travelled to the Sunshine Coast to compete at the Get the Beat Sunshine Coast championships, with the goal of qualifying for national finals.

The day began with the solo sections. Sofia and Olivia competed in the 11 years Acrobatics solo division. Both girls performed a brand new solo for the first time in competition, to an amazing standard. The girls took a clean sweep of the division with Sofia winning 1st place and Olivia winning 2nd.

In the afternoon the duos and trios took to the stage. Isabella and Olivia competed a duo for the very first time in the section, wowing the audience and taking 1st place in the event.

All three routines qualified for the national finals in September! Awesome work girls!
Tags
Acro Solos | Acrobatics Solos | Australian Gymnasts | Get The Beat | Gymnastics Champions | Gymnastics Nationals | Sunshine Coast | Winners