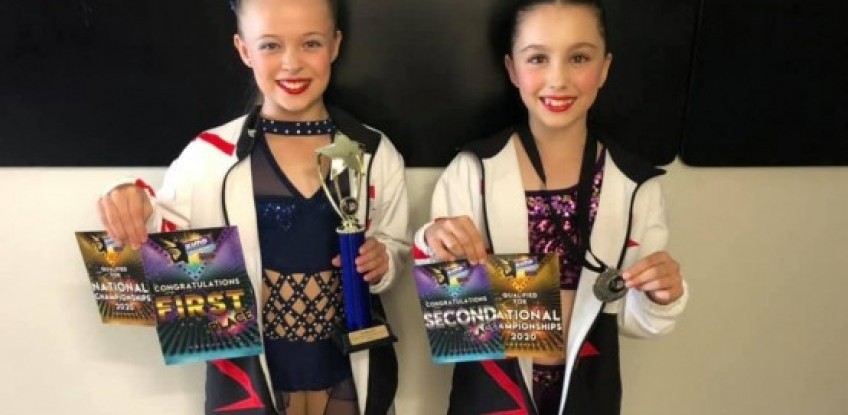 Jump Challenge Gold Coast 2019
19 May, 2019
Posted By : Kristel Suess
Comments : 0
Congratulations elite competitors Olivia and Sofia for an awesome result at Jump Challenge on May 18th!

The Girls competed in the 12 years and under Acrobatics All Stars solo division, taking 1st and 2nd place in the event!

Both gymnasts qualified for the championships division, for their high scoring routines. In the championships they were awarded shining star awards, and high praise from the judges for their incredible strength, control and amazing tumbling skills.

The Girls both successfully qualified for Jump Nationals Championships In 2020!
Tags
Acrobatics Solo | Coorparoo Gymnast | Elite Gymnasts | Elite Performers | Gymnastics Routines | Jump | Mount Gravatt Gymnast | National Championships