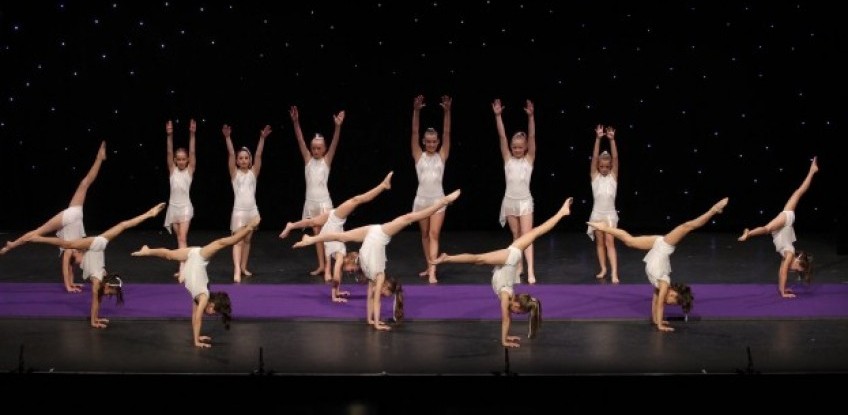 Ipswich Eisteddfod 2019 Junior Groups
08 Jun, 2019
Posted By : Kristel Suess
Comments : 0
What an amazing day! On Saturday June 8th, our Junior Performance Team travelled out to the Ipswich Civic Centre to compete in the 12 years and under Acrobatics groups division at the Ipswich eisteddfod!

Our Team of talented 9-12 year olds performed two fabulous routines in the section, winning BOTH 1st and and 2nd place in the tough division!!!

The team just shone on stage showing an incredible standard of gymnastics and tumbling skills, the difficulty level of their performance is incredibly high, and their skills were performed to an outstanding technical standard.

The girls wowed the cheering audience, not only with their skills but their incredible energy, stunts, technique and stage presence!

What a great start to our group competition season! Awesome work team!!!
Tags
12 Years And Under Eisteddfod | 1st Place Gymnastics | Acro Team | Acrobatics Groups | Best Gymnastics | Best Gymnasts | Gymnastics Competition | Gymnastics Team | Ijes | Ipswich Eisteddfod | Top Gymnasts