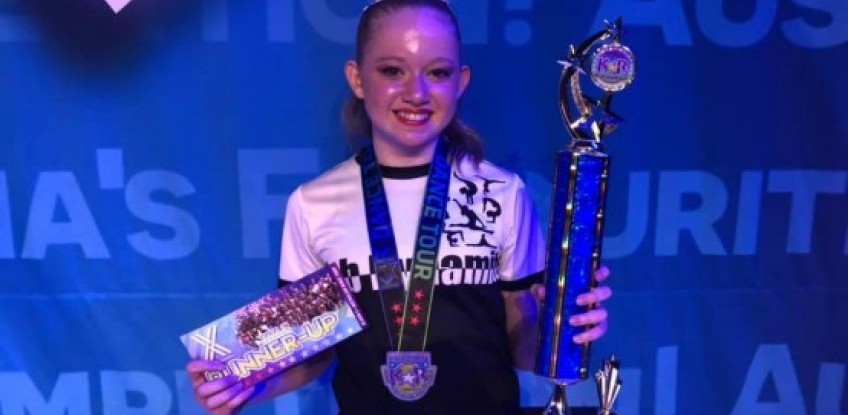 KAR 2019 Rising Stars Teen Competition
17 Nov, 2019
Posted By : Kristel Suess
Comments : 0
Congratulations to Charlotte E for her outstanding results at the Kids Artistic Revue Competition in Brisbane on November 17th.

Charlotte competed in the Rising Star 13 years Acrobatics Gymnastics Solos division, earning a Top first place for her performance. This is the 2nd highest result you can achieve!

She won a medal for receiving the 14th highest score out of every single 12, 13 and 14 year old rising star solo in evenly single genre of performing arts!

She was also awarded a crown as 5th runner up in the Miss Teen Rising Star award for her outstanding showmanship!

What an incredible result for only her second time competing a solo ever!
Tags
Acro | Acro Solo | Acrobatics | First Place | Gymmastics | Gymnastics Solo | High Point Winner | Ids Artistic Revue | Kar | Miss Teen | Top First