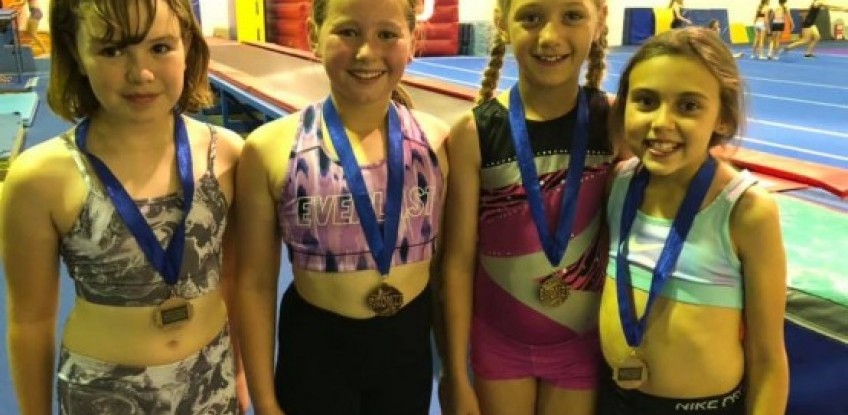 Bronze testing November 2019
04 Dec, 2019
Posted By : Kristel Suess
Comments : 0
A special congratulations to all those Bronze Gymansts who successfully passed their Bronze Medal Test in November 2019 and have been invited to move up to the Bronze Plus class for 2020!

Annaleise P
Charlotte H
Hayley T
Isabella M
Isabella P
Isla H
Jamie T
Jarrah G
Jiya K
Joanna O
Katrina T
Khushi T
Layla H
Lily S
Lira A
Mia W
Naomi K
Nicole M
Payton E
Phoebe S
Rachel M
Rosalie T
Sarah H
Sarah P
Serena N
Sophia I
Sophie M
Violet W
Samnatha H
Emily H
Elizabeth B

A special congratulations to Olivia CD and Emily CD who passed their Bronze skills in the Junior Bronze program and have been excited to skip to the Bronze Plus program in 2020.

Also a special congratulations to those WAG gymansts who have been invited to move to Bronze Plus -
Bailey S
Chloe D
Isabella B
Zaire O

In Bronze Plus our gymansts build on core skills to develop more advanced skills on all their apparatus.
Tags
Bridge | Bronze | Bronze Gymnastics | Bronze Plus | Cartwheels | Crown Awards | Gym Medal | Gymnastics Award | Handstands | Primary School Gymnastics | Rolls