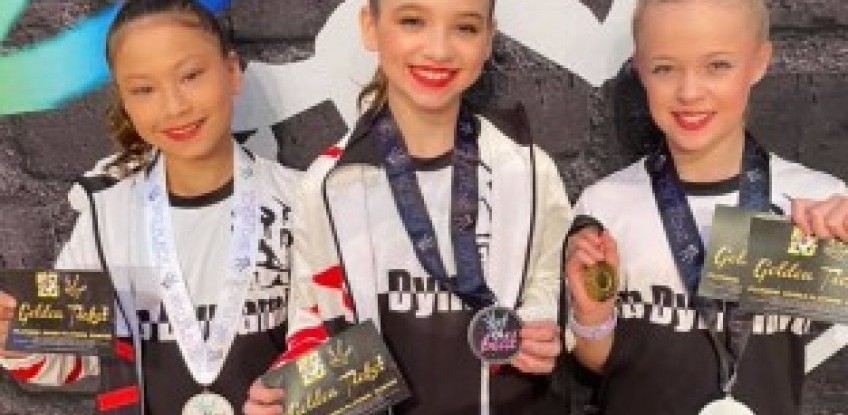 Get the Beat Gold Coast 2020
17 Mar, 2020
Posted By : Kristel Suess
Comments : 0
Congratulations to our amazing Junior soloist, who competed at the GetbThe Beat Gold Coast regional Championships on Sunday March 15th. All three girls did us proud, and we are so impressed with their results.

Our first event for the day was the 10 years Acrobatics Solo division. Mia S, competed in the event, and it was her very first time doing a solo in competition. She shone on stage and was awarded 2nd place, as well as a platinum scoring award, which qualified her for the National championships in September!

Next up was the 12 years Acrobatics solos for Olivia and Selina. Olivia unveiled a brand new solo on the day, showing incredible skill, technique and control. Olivia won 2nd place in the event and qualified for national championships with an amazing double platinum award.

Selina took out 3rd place, qualified for nationals and received a double platinum award, despite it being her very first time competing a solo! She wowed the judges with her incredible degree of difficulty in tumbling.

Finally Olivia also competed in the 12 years open solo event, taking home another Double Platinum award, and again qualifying for nationals.

Great work girls!