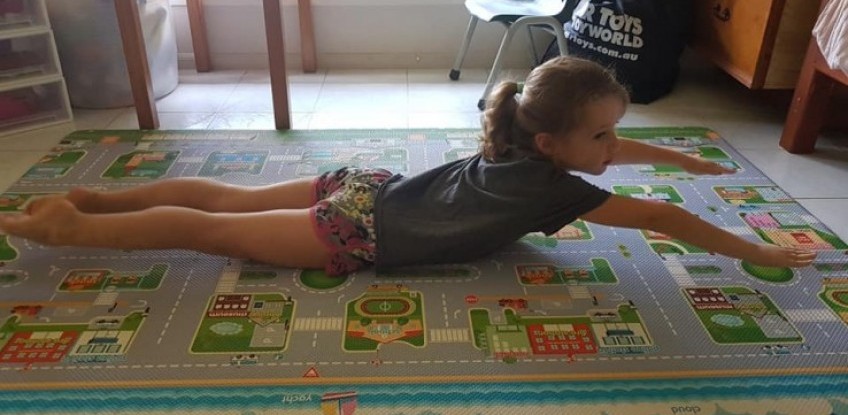 Home Training
19 Apr, 2020
Posted By : Kristel Suess
Comments : 0
We are provioding free at Home Training sessions for all of our gymnasts during the social isolation for the COVOID 19 pandemic. Our goal is to help each of our gymnatss maintain their strength, flexibility and gymnastics skills during this difficult time as well as provide them with a physical structure to keep them active for their physical and mental well being.

We are doing a variety of different videos for your children to follow along with at home, including full training sessions suitable for a variety of levels and specific training sessions for different levels and apparatus.

There are 2 ways to access the at home training sessions.

Firstly there is our provate Facebook group. Just go to Facebook and search up " Club Dynamite Families", request to join the group and we will approve your membership. We are posting videos regularly on this page. The other great thing about this page is that families can share their posts on there as well. We love seeing the photos and videos of the kids doing their at home training and keeping fit in many ways.

Secondly you can acess all the videos through a private webpage. Go to - www.clubdynamite.com.au/training_videos, just send us an email to admin@clubdynamite.com.au for log in details and password. All videos will be available on that page. To make up loading faster, the site only allows 4 videos to a page, so you can click through the numbers at the bottom of the page to see all the different videos available.

When doing home training, make sure you have a good space to work in. Your area should be free of objects and with a good amount of space around you. Avoid training on hard surfaces like wood, tiles or concrete. Mats are ideal but you can also work on thick carpet or grass. Avoid loose clothing, and anything with bottons or zippers. Remove any jewellery that may sctrech you and pull your hair up off your face.

Live training sessions are also on their way, stay tuned for more information.