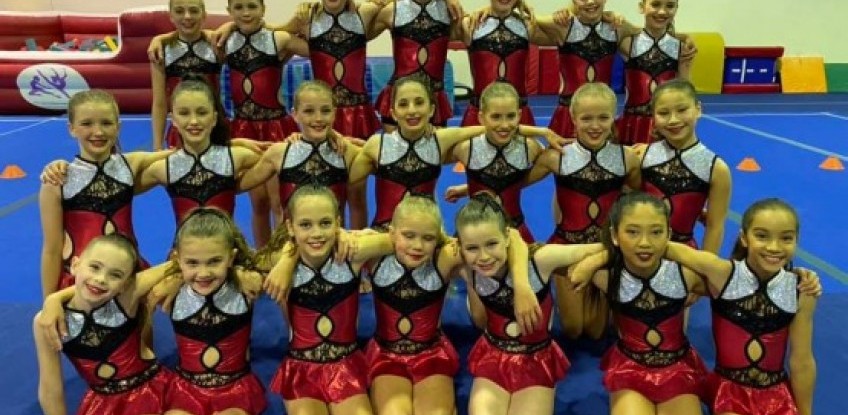 2020 Dress Rehearsal
28 Jul, 2020
Posted By : Kristel Suess
Comments : 0

Friday July 24th was an exciting day for our Performance Teams, as we held our annual Dress Rehearsal!!

Each year our Performance teams work hard producing their group competition routines, to prepare for the season and the hard work culminates on Dress Rehearsal day, ever they have the chance to perform their routines in full costume for family and friends.

It has been a difficult year, with a 10 week break from classes. Our Performance Team kids continued to work very hard during the COVID shut down period completing daily home strength, flexibility and skill programs and practicing their routines on zoom (which was not easy to do). We are so proud of the standard they have all achieved in such a disrupted year!

The rehearsal began with our Junior Team, almost half of our Junior team are new to performance team this year, but you would never know it. They put on an incredible show, with a level of skill and maturity that looked like they had been perform an ing for many years!

The evening finished off with our Senior team, with their incredible polished performances, showing their years of commitment and dedictation.

Well done to all our gymansts and a huge thank you to all those who came to support the kids on the day. We can't want for our competition season to finally begin!
Leave Comment