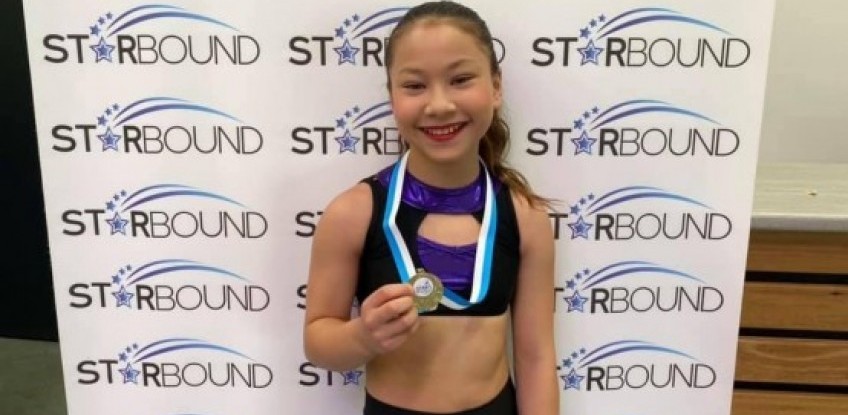 Starbound solo comp 2020
27 Sep, 2020
Posted By : Kristel Suess
Comments : 0
After the excitement of resuming group competitions last weekend, during the first week of the school holidays we have now had our first solo competition since before COVID hit! Two of our fabuous Performance Team gymnasts travelled down to the Gold Coast this week to compete in the Starbound Entertainers Festival solo competition. Both gymnasts blew us away with their awesome performances, especially as for both girls is was only their second time competing a solo!

It takes lost of skill, confidence and stage presence to be able to get out on stage and perform solo for judges and these girls just took it in their stride!

On Tuesday September 22nd, Mia S competed in the 10 years and under Acrobatics solo division. It was a tough competition, with many seasoned performers and she was awarded 4th place in the division. The highlight of her performance was her incredible stage presence and personality!

On Wednesday September 23rd, we returned for Selina S to contest the 12 years and under Acrobatics solo division. Selina blew the audience away with her incredible acrobatics, gymnastics and tumbling skills. To take home 2nd place in the event!

Well done girls, a few of our soloists are now prepareing to compete in the Ipswich Performers Festical later this week!
Leave Comment