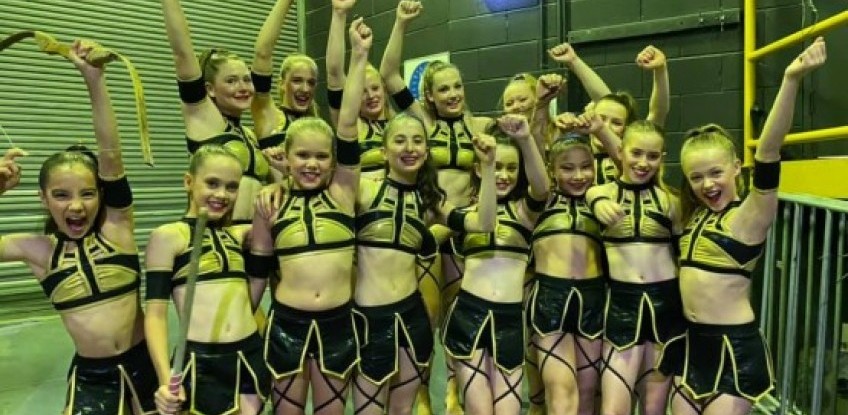 Future Stars Comp 2020
13 Oct, 2020
Posted By : Kristel Suess
Comments : 0
Wow, what an amazing weekend we had at Future Stars 2020!

October 10th and 11th marked our second group competition for 2020. On Saturday our Junior Performance Team travelled down to the Gold Coast to contest the 10 years and under Acrobatics groups division at the 2020 Future Stars competition. The kids we so excited to be able to perform at the amazing Star Casino, what an incredible stage and venue.

It was a tough competition, with some fabulous tumbling and balance work from the other teams. Our Junior teams secured anothewr win for the season taking out 1st place with their routine "A Million Dreams" in the prestigious competition.

On Sunday it was our Senior teams turn to take to the Star Casino stage, to contest the 15 years and under division. There were some incredible groups in their section, making it one of our toughest comps so far. But our team triumphed, making it a clean sweep for the weekend by taking out 1st place with their "Hunger Games" routine.

Well done everyone for your amazing work and incredible skill! Our Performance Teams are now busy preparing for their 3rd competition for the year in less than 2 weeks, at the Ipswich Civic Centre on October 24th!