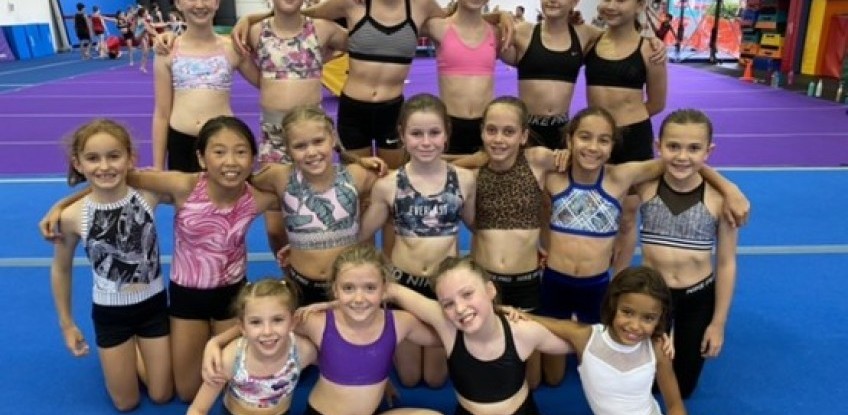 2021 Junior Performance Team
07 Feb, 2021
Posted By : Kristel Suess
Comments : 0
Meet our amazing 2021 Junior Performance Team! These incredible gymnasts are all aged between 8-12 years old and represent Club Dynamite in competitions and performances throughout South east QLD. They have all trained at Club Dynamite from a young age wortking through programs like our MiniMites, Gymstar, Shootings stars and WAG classes to develop a high level of skill to be selected into the team.

Our 2021 Team members -
Selina S
Alex S
Rebecca S
Skylah LH
Ellie V
Iluka D
Mia S
Joanna L
Isabel K
Mikayla LC
Mia G
Lyla J
Summer S
Isla B
Emily A
Madeline S
Anna J

These dedicated gymnasts train 2-3 times a week, from 6-9 hours each week developing their skills, strength, flexibility, technique and performance training.

We have been working hard since early january on our first Performance routine, and we can't wait to showcase what these gymansts can do when our competition season begins!

Tags
12 Years Acro | 12 Years Acrobatics | 12 Years And Udner Eisteddfod Team | Gymnastics Team | Junior Gymnastics Team | Junior Performance Team | Performance Team
Leave Comment