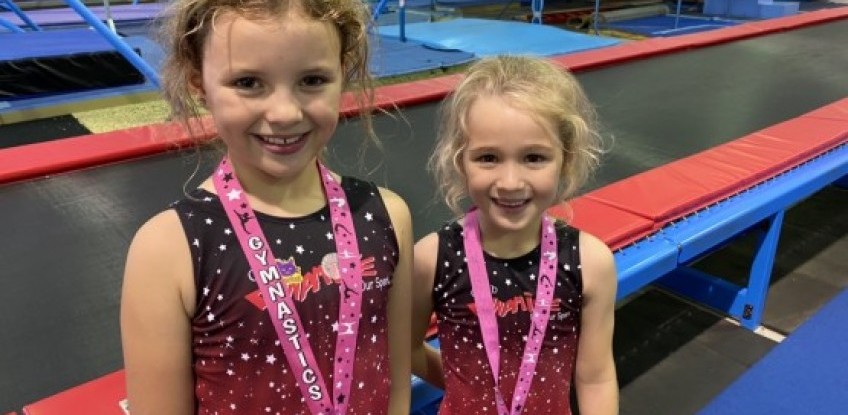 Bock 1 2021 Star medals
22 Mar, 2021
Posted By : Kristel Suess
Comments : 0
Congratulations to those gymansts in our Gymstar and Shooting stars classes who successfully achieved their Star medals in block 1!

Our Gymstar and Shooting Stars gymansts are working towards achieving their 12 coloured skill ribbons, within their programs. Once all 12 ribbons are achieved they are awarded their star medal and invited to move up to WAG Level 1!

Congratulations to -
Olivia M
Torielle A
Adelaide K
Liara C
Coco R
Franki P
Emilie W
Mia H
Sophia B

This is an awesome achievement! We hope you enjoy learning new skills and the exciting challnges of the WAG program!
Tags
Girls Gymnastics | Gymfun | Gymskills | Gymstar | Shooting Stars | Stars | Wag | Wag Level 1 | Womens Artistic Gymnastics
Leave Comment