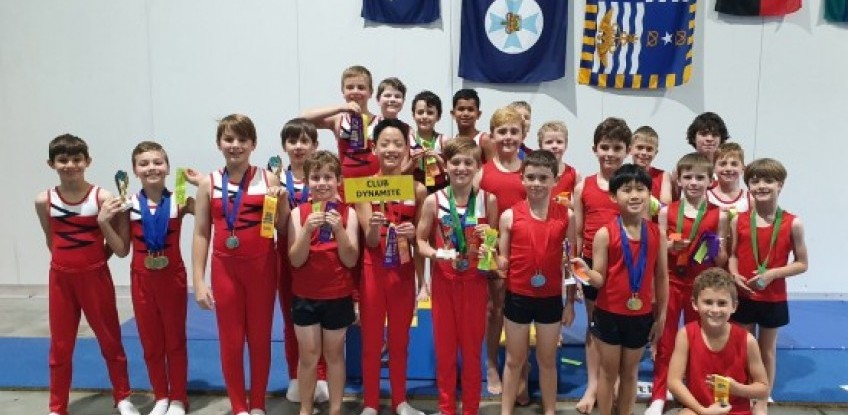 MAG Goodna May Cup 2021
28 May, 2021
Posted By : Kristel Suess
Comments : 0
Saturday May 22nd, was a very exciting day for our MAG boys. After a year of no competitions due to COVID restrictions, theywere able to get backout onthe competition floor for the first time since 2019!!!

A Team of 23 Club Dynamite Boys in Level 1, 2 and 3 headed out to the Goodna and Districts Gymnastics Club to showcase their routines on Floor, Pommel, Rings, Vault, P Bars and High Bar.

The boys all did an incredible job, with all 23 boys achieving apparatus placing awards!
We are incredibly proud of our Level 1 team, with lots of boys competing for the very first time. All did themsleves proud, with Club Dynamite Boys taking out the top 3 All Around places! Petersen F in 1st, Ryan B in 2nd and Asher F in 3rd.

Our MAG Level 2 team swept many awards, again a lot of theseboys stepping up to compete Level 2 for the first time. Liam J took 1st place All Around, after an incredible comp winning 1st place on all6 apparatus!
Our Level 3's absolutly shone, with many boys competing Level 3 for the first time. Christophe T took home 1st overall, with Tate R in 2nd!