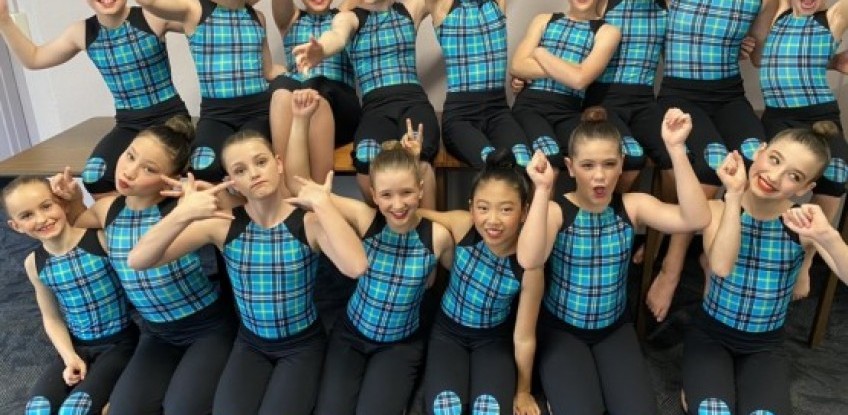 Ipswich Eisteddfod 2021
16 Jun, 2021
Posted By : Kristel Suess
Comments : 0
Congratulations to our Performance Team gymnasts for an incredible start to their competition season, at the Ipswich eisteddfod on June 12th and 13th!

Our Junior team headed out to the Ipswich eisteddfod on June 12th to contest the 12 years and under acrobatics groups division atthe 2021 Ipswich eisteddfod. Our team performed 2 routines in thesection - "Oliver" and "Willy Wonka". They were up against some tough competition, and many of our team members were performing on stage forthe very first time. This didnt stop them though! The team delivered 2 outstanding performances, winning BOTH 1st and 2nd place with their two routines!

Our Senior team hit th estage on Sunday to contest the Openage acrobatics section. As always this was a tough competition, with so many experienced performers. Our team did an incredible job winning 2nd place with their "Hunger games" routine and Very Highly Commended (4th) place with their brand new "Mission Impossible" routine.

The judges were blown away by the awesome standard of skill and performance across the acrobatics divisions!
Our Performance Teams are now preparing to compete at the Starbound Entertainers festival on July 24th and 25th.