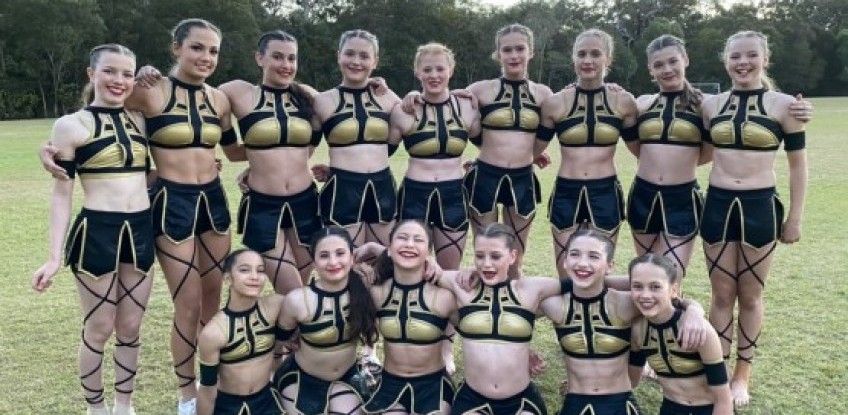 Noosa Eisteddfod 2021
20 Sep, 2021
Posted By : Kristel Suess
Comments : 0
What an exciting weekend! September 18th and 19th saw our annual trip to Noosa to compete in the 2021 Noosa eisteddfod! With a last minuste change in venue our gymnasts were hit with some big challenges, working very big skills on a very small stage and doing some last minute readjusting to make their routines fit. Not only did they cope with the challenges thrown at them, they absolutly shone performing to raucous cheers from the audience, as they dazzled everyone with their high standard of tumbling skills.

We started the weekend out with our Senior Performance Team, contesting the 16 years and under Acrobatics Groups division on saturday evening. The Team put on their best performances so far this year, and won BOTH 1st and 2nd place, with their two routines in the division.

Sunday morning we returned for our Junior Team to take to the stage and contest the 12 years and under Acrobatics groups section. The girls put on an amazing show and in a very close competition won both 2nd and 3rd place with their two routines!

We are so proud of our teams, showing how adaptable and professional they are and iot was an absolute pleasure to watch them shine so incredibly well on that stage! Great work everyone.
Our teams are now busy preparing for their fional competition for the year on October 9th and 10th!