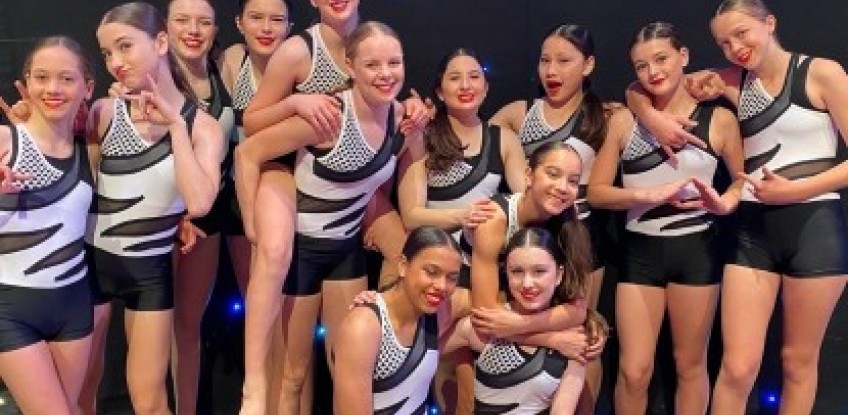 2022 Ipswich eisteddfod - Senior Team
27 Jun, 2022
Posted By : Kristel Suess
Comments : 0
A huge copngratulations to our Senior Performance Team for winning 1st place in the Open Acrobatics age division at the Ipswich eisteddfod on June 12th!

Our senior team headed back to the Ipswich Civic Centre for their second comp for the year, and showed us what incredible skill and team spirit they have! Our Team faced quite a big challenge on the day as they had to respace all their routines just minutes before going on stage, due to illness amongst their team mates. But they showed us that they can take on any challenge and shone onstage despite the last minute changes!

The Ipswich eisteddfod is always a tough competition, with high quality teams and it was a huge honour for our seniors to take away 1st place in this challenging event!

The judges commented on how impressed their were with the high level of skill difficulty and incredible elevation and height in their tumbling skills!

Our Senior team is now working hard on preparing their 3rd competition routine for the year, as they work towards the Gold Coast eisteddfod in August!
Leave Comment