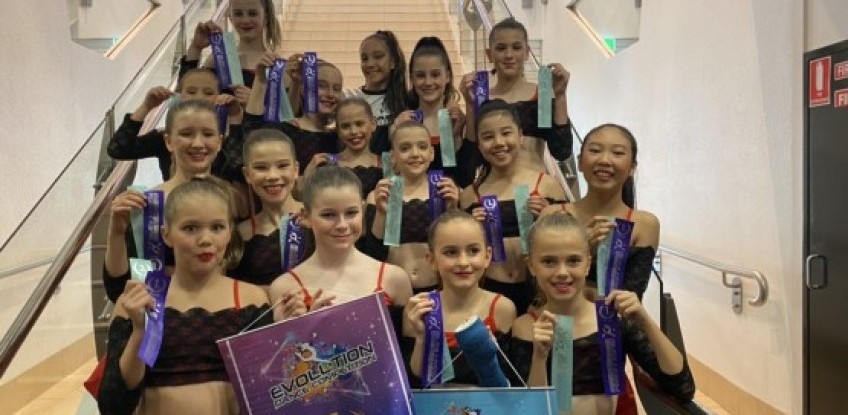 Evolution Brisbane Competition 2022 Junior Team
09 Jun, 2022
Posted By : Kristel Suess
Comments : 0
Sunday May 29th saw the very first competition of the year for our Junior Performance Team at the Evolution Brisbane competition.

Our Junior Team headed out the the Ipswich Civic Centre to contest the 12 years and under Acrobatics division, winning 1st place withy their brand new Ninjas routine!

The team entered 2 routines, both brand new and unveiled for the first time. Not only did they take the winning place but they also won 3rd place with their second routines. Both routines also qualified for National championships.

This was a particularly special achioevement because more than half of the team members are brand new to the group and were competing performance gymnastics for the very first time!

Our Junior Team are now busy preparing for their second competition, on June 11th at the Ipswich eisteddfod!
Leave Comment