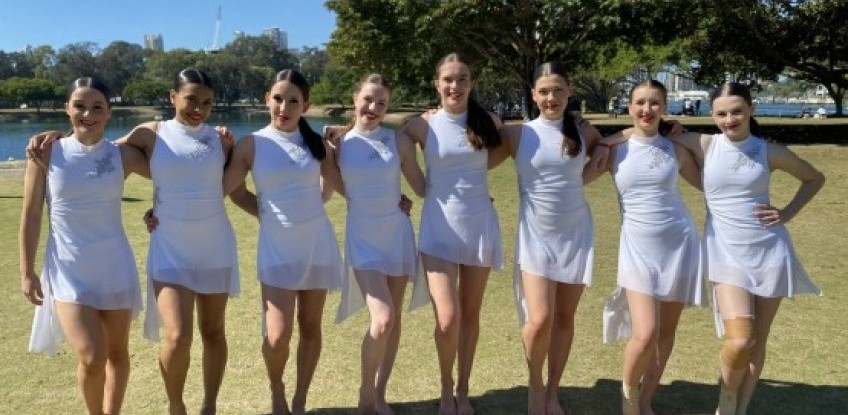 Gold Coast Eisteddfod 2023
29 Aug, 2023
Posted By : Kristel Suess
Comments : 0
Congratulations to our Junior and Senior Performance Teams for their fabulous performances and results at the 2023 Gold Coast Eisteddfod!

The Gold Coast eisteddfod is the largest Performing Arts Competition in the Southern Hemispehere! Both our Junior and Senior Teams partisipated in the prestigious competition at the amazing HOTA (Home Of The Arts) performing arts complex on the Gold Coast.

On August 12th, our Junior Team headed down to the Coast to contest the 12 years and under Acrobatics groups section. We had an awesome day, warming up by the beach and bonding together. Our team performed 2 incredible routines and won both 2nd place and 3rd place in the division!

On August 20th we were back for our Senior team! Our Team unveiled their brand new novelty routine in the Open age Entertainment section and wowed the judges in the Open age Acrobatics section, also winning both 2nd place and 3rd place, with their 2 routines in the Open age Acrobatics section.

Its always about so much more than just competing, our Seniors also loved their time bonding together and got a chance to explore the markets and have lunch as a team by the lake!

All our Performance Teams are now busy preparing for their next competition, the Noosa eisteddfod on September 16th and 17th!