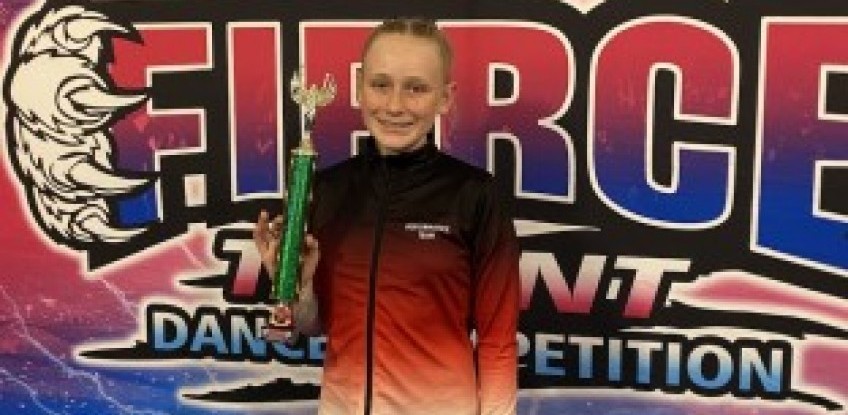 Fierce Talent Competition 2023
17 Oct, 2023
Posted By : Kristel Suess
Comments : 0
Congratulations to Zoe F, for winning 1st place at the Fierce talent competition on October 7th.

The Fierce talent competition was held at the Nerang Bicenential Centre on Saturday October 7th. Zoe headed down to the Coast to contest the Junior Novice Acrobatics Solos section. She gave an outstanding performance to take 1st place in the competition.

At just 10 years old Zoe, has been a member of the Club Dynamite Performance Team for 2 years, starting as one of our very first Mini Team members in 2022, and graduating to the Junior Team in 2023. This year has been Zoe's very first year competing as a soloist.

We are so proud of the progress Zoe has made this year as a solo competitior and in the last 2 years as an advanced gymnasts and performance competitior. She has developed into an amazing performer and we know she has a very bright future ahead!
Leave Comment